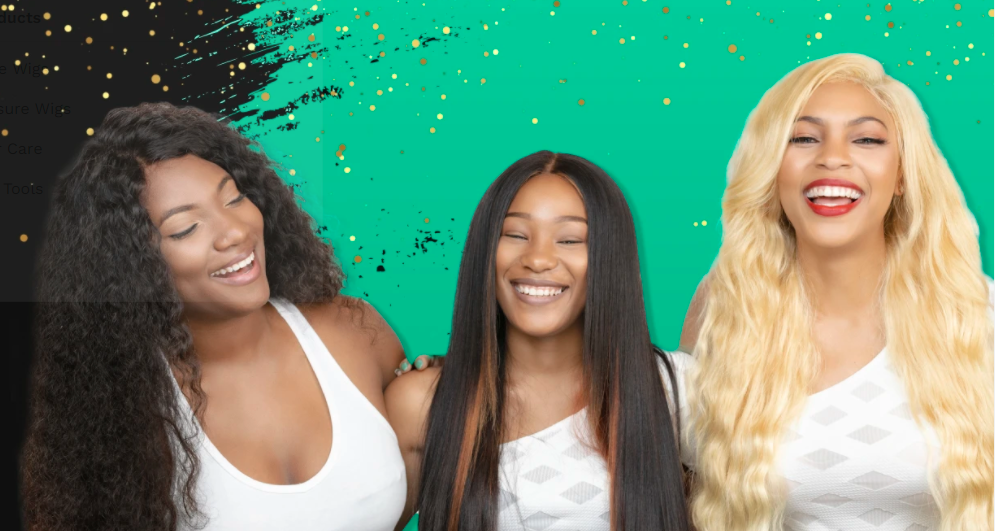 A good hair day is hard to get in the driest season of the year. But a wig makes sure that you look your best even when your hair has a different plan. That is what you can get this season. As we know, Winter is here, and styling your hair can be a challenging task in a dry season. But A perfect hair wig solves that problem. Here are some of the best selling D'haute Wigs that can solve your hair problem this season:
1. Molly - Curly Lace Wig
This lovely curly wig or hair bundle will help you to look and feel your best. Anyone can have beautiful curls in a second with specially developed curl patterns with this wig. With mere water and our hair care products on sale, this D'Haute-Glueless lace wig unit is simple to maintain and style. So this Winter, add this look to your style quotient and see how different you feel.
2. Gabby - Glueless Lace Front Wig
 Gabby is an easy-to-wear wig with natural-looking highlights. This wig will become your new best friend in no time, with flexible wavy sections, smooth and silky tresses, with seamless color transitions. This wig is the best option to go if you want to up your hairstyle game this season.
3.  Marley
 Hairstyles with kinks have never looked so fantastic! Marley includes kinky hair with a 4C hair texture fashioned in 2 strand twists for a natural look. The Marley Glueless Lace Wig is a gorgeous, natural-looking wig that will mislead even the most discerning eye.
 4. Kyla Bob Glueless Lace
 You're thinking about getting a new hairstyle, but you're afraid it'll be too drastic? This Glueless Wig Unit is ideal for anyone who wants a fresh new look with stunning blonde hair and dark brown roots.
5. Princess Deepwave Wig 
 Deepwave wig is perfect for Winter as it provides volume and is an excellent look on any winter outfit. This wig adds style to everyday dull face and is made of 100% virgin hair, soft and silky, with no shedding or tangling. Own this wig without any tension, as it is specially designed to tolerate any heat or chemicals.
Tips For Caring Your Wig In This Winter
Correctly conditioning your wigs eliminates dryness and frizz, which the harsh winter weather will bring along, and our wigs are in good shape. Stock up on the best hair products before the Winter because a few days outside without adequate conditioning might destroy your wig. And don't forget to use a leave-in conditioner on your hair at this time.
 Air dry: flat irons, hairdryers, hot rollers, and curling irons store these the same way you store your summer clothes. Because the goal is to maintain your wig hydrated at all times, these items keep moisture out of your hair. As a result, the most straightforward technique to dry your hair is to let your wig air dry, but you must make sure it is scorched before leaving the house to avoid it freezing.
Cover up: your wig can still get dry out even after conditioning and spritzing it. Cover and wrap your hair in, such as hats, scarves, or any other soft fabrics you have if you have plans to stay under the sun for a long time. Also, if you cannot wash your wigs at night, cover them with scarves or other similar items because the air inside can be just as toxic as the air outside.
Going the extra mile to care for your wig will determine whether you wear a dry, flat, and frizzy wig all Winter or one that is lustrous and moisturized.
Having a Good hairstyle even in the driest season of the year is what every girl wants. Therefore, we ensure that you get everything you like with our wig because the happiest girls are the prettiest.
---