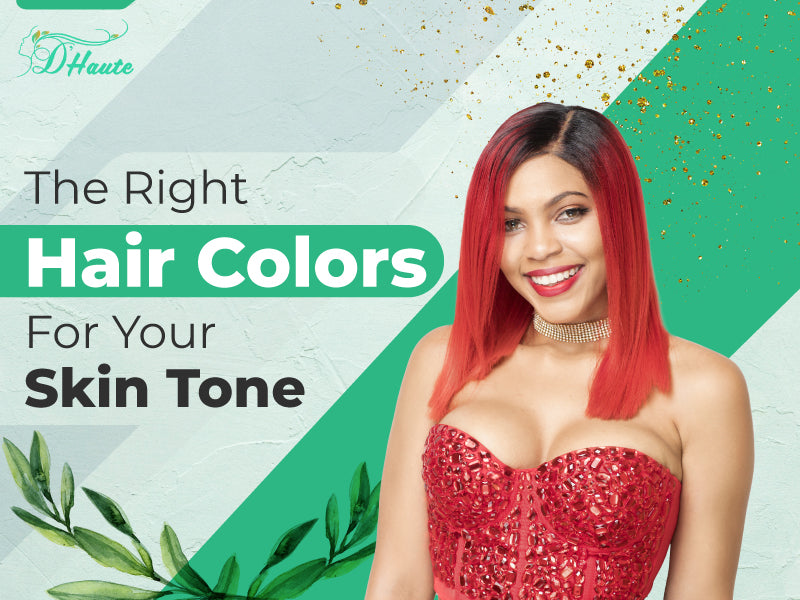 Have you ever tried out a hair color and found it completely didn't suit you after the stylist was done? (Sadly I can relate) The reason for this may be because of your skin; or more specifically your skin's tone and undertones. Most people can generally tell whether they have a fair, medium or dark skin tone, but when it comes to the colours that you'll find are the most flattering, it gets a little more complicated. Beyond the basic choices of brown, blonde, red, or black, the infinite number of sub-colors and shades available can make picking a hair color next to impossible. 

Generally, your hair color should complement your skin undertones. Undertone is the subtle hue (color) beneath the surface of your skin; this is the key to finding out your ideal colour palette. There are three types of undertones: cool, warm and neutral. If you have warm undertones your skin will appear peachy, yellow or golden; cool skin undertones have a blue, pink or red tinge, whilst neutral skin undertones are usually balanced between blue and yellow, and are generally closer in appearance to the skin's surface tone.

An easy way to determine your skin's undertone is by checking the colour of the veins on the underside of your wrist (in natural light). If they appear blue or purple, it's likely that you have cool undertones, whilst greenish veins indicate a warm undertone. If you're not sure whether they're green or blue, or if your veins aren't that clear and seem to match the colour of your skin, then you've probably got a neutral undertone. 

Best Hair Color For Cool Undertones

The basic rule is cool hair colors to compliment cool skin tones
If you've got fair skin with cool undertones, an icy platinum blonde or a softer baby blonde will flatter your porcelain complexion. Ash tones also work really well, and you should avoid warmer blonde shades like copper, gold or caramel, since they can add a pink tinge to the skin.
If you've got medium skin with cool undertones, caramel colors such as honey, golden brown, amber, mahogany, cinnamon will best suit you. We advise picking a shade that contrasts with your complexion in order to avoid looking washed-out. 
If you've got deep skin with cool undertones, ash blondes may work better with your complexion.
Best Colors for Warm Undertones
The same concept applies; warm hair colors to compliment warm skin tones
For those with fair skin and warm undertones, your ideal hair color should give your skin a healthy, natural-looking flush. I advise you to go for hues that are cool, ashy or have reddish tones, like honey or strawberry blondes, golden copper, cool beige brown and rich browns.
Medium Skin With Warm Undertones go extremely well with dark chocolate, chestnut, dark auburn, mocha. It's pretty hard to go wrong with brown in general, since it's almost universally flattering. But a cooler brown tone can look particularly striking on those with warm skin, as it helps make yellow undertones look creamier.
For those with warm deep skin tones, it's best to choose warm browns and caramels to accentuate your skin's natural depth. Lightening from black to deep, mocha brown, ideally with multi-tonal highlights, can have a gorgeous, soft effect.

Best Colors for Neutral Undertones.
 
Neutral skin tones have the most flexibility with colors, and unlike the other undertones goes good Shades like strawberry blonde, Copper red, amber, rust, golden blonde and other carmel tones are great on fair and neutral skin tones since they bring out the warmth in your skin.
Medium Skin With Neutral Undertones should try one of my personal favourites, a mix between brown and blonde, or what i like to call it - bronde. A deeper base with a soft golden tone toward the scalp can be blended into a cooler-toned lighter end to give a complementing and gentle look that works with your skin.
Deep skin with a neutral undertone looks best with a strong contrast. A really light cool-toned blond, from platinum to softer cool beige, or a brunette shade with soft warmth (like gold-toned chestnut to rich mahogany with red-violet undertones) can work beautifully to bring out the warmth.
---