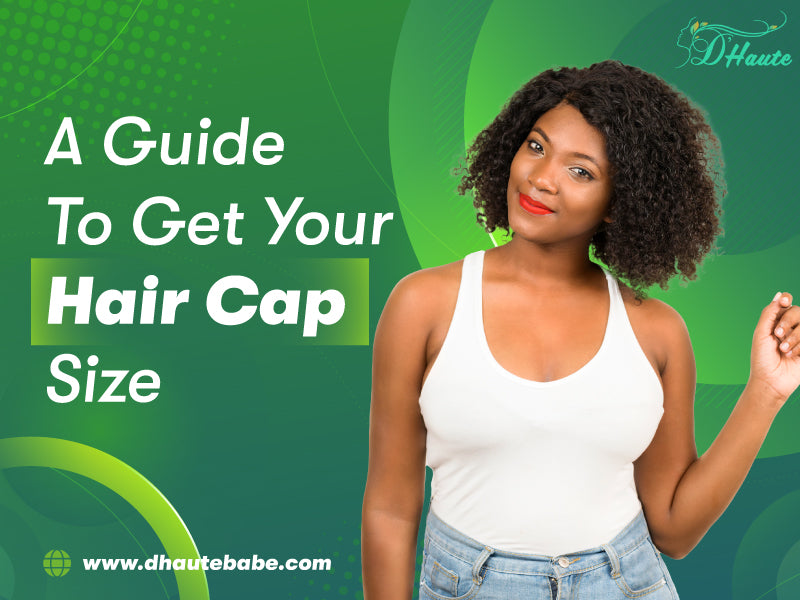 Just as you would examine the size of a new shirt or pair of shoes before purchasing, taking accurate wig measurements is critical for a good fit.
If you're looking to purchase hair wigs for women, one of your first steps should be to learn how to measure your head for a wig. This simple method will check that your wig measurements are correct. We'll go over how to measure for a wig and what sizes are available in this blog. 
Measurements for Wigs
With the variety of sizes available, wig size measures can be a little intimidating at first. So, here's are some most common wig sizes:
Average:
The typical length of our wigs is between 54cm and 57cm (21.25 to 22.5 inches). Around 90% of our customers fall into the specific wig size range; therefore, if you fall into this range, you'll find more hair wigs for women are available on D'haute.
Petite:
These wigs range from 51 to 54 centimeters (20 to 21.25 inches). There are now over 160 wigs in our petite wig size range so you won't be disappointed! Remember that you'll have up to an inch of giving at the nape to play with.
Large:
22.5 to 57cm tall (22.5 to 57cm tall) (22.5 to 24 inches). We now have over 50 wigs in a large wig size available in various gorgeous styles and colors.
It might look like a nerve-wracking task but finding your wig size is not that tough— follow these three simple procedures! 
Start from the front of your hairline to just above your ears with a soft tape measure to measure your wig.

Wrap the tape measure around your neck, under the occipital bone (also known as the Bone of Knowledge!) where it bends.

Bring it back to the front hairline, where you began.



If you're measuring the top of your natural hair, make sure it's as flat as possible to get a more accurate reading.
If you like a style but aren't sure if it's available in your size, you can always look at the 'Details' tab on each product page. 
We hope you feel more confident about estimating your wig size now that you know how to do it. It will make a difference in how comfortable you feel. You're far less likely to wear your wig if you're worried about it slipping or being too tight - and after all, we want to see you looking and feeling great.
Visit the D'haute website for the best hair products and women's hair bundles at a fantastic discount.
---