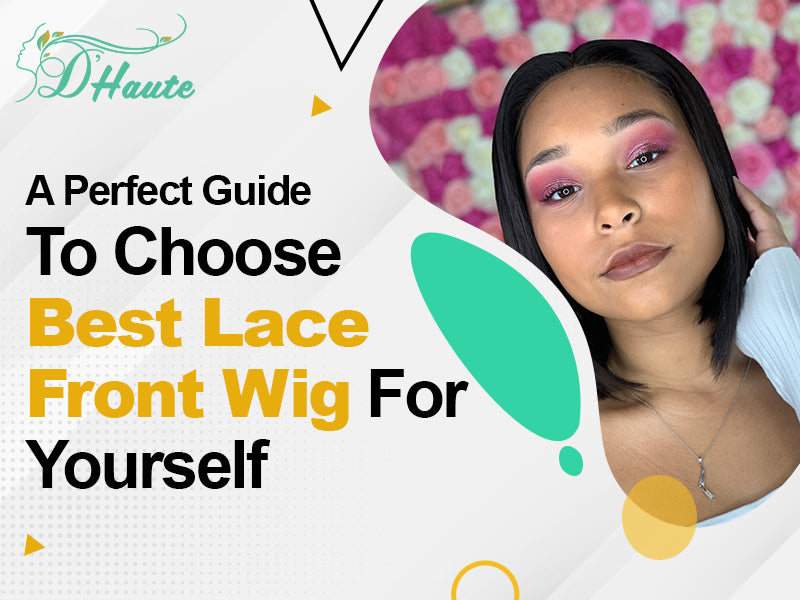 In today's world, hair wigs for women are having a moment. They've been a part of the fashion and media industry for a long time and have been a part of celebrities' fashion hack who want to change their haircut quickly for the red carpet without hurting their hair. Wigs have been gaining considerable traction on social media, where professional hairstylists demonstrate their magic for the masses outside the world of celebrities (and perhaps your aunties). It seems like every other day. A hairdresser goes viral for masterfully blending a unit to the point where it appears just like the client's natural hair.
There are many hair wigs for women to the style you've got options: frontals, full lace wigs, synthetic and natural wigs, or hair extensions. They are a wonderfully versatile and easy choice to explore.
What is a Lace Front Wig?
These are usually made of human hair, with a closure (a hairpiece that appears like your natural scalp) sewed on the crown and only one or two ways to part in the front. After that, tracks are stitched from ear to ear on the back of the unit.
How To Choose Lace Front Wigs?
Here is the list of things one needs to know before buying frontal lace wigs:

Lace Type: Lace frontal wigs are available in both conventional and HD lace. The color and suppleness of the lace distinguish traditional lace from HD lace.
HD lace frontal wigs are more comfortable and virtually undetectable than traditional lace frontal wigs.

-> Capsize: The cap construction is the most significant aspect to consider when buying your first lace wig; you can select between a 13x4 moderate parting cap, which allows you to make a long deep natural parting, and a 13x6 deep parting lace front cap, which will enable you to adjust your parting freely.

-> Wig Size: Your wig size is crucial to your wig installation; if it is not the right size for you, it will feel tight or slip off your head, making you uncomfortable. Choosing the perfect size will complement your features and give you a more appealing appearance. If you don't think small, average, or prominent are the correct dimensions for you.

-> Hair texture and Wig Color: You can choose the color or texture of your hair based on your preferences.
Lastly, what matters is maintaining your wig to its highest quality by following a hair care regime and best hair products:

-> Your hair benefits from the oils produced by your scalp, but wigs lack this natural moisture supply, so you should avoid using harsh detergents to clean them. Sulphate-free shampoos and conditioners can help here: They are gentle cleansers that will not harm the hair's integrity.

-> If you are a daily wig wearer, then washing it twice a month will keep it looking bouncy as long as feasible. If you only wear your wig occasionally, a monthly wash will be enough. If you wash your wig more than twice a month, you risk destroying it and limiting its lifespan.

-> Avoid using heating tools as they are made of synthetic wigs that aren't composed of actual hair. They can't tolerate heat styling or a great deal of manipulation. Stay away from the heat since it might potentially melt your hair. If you want to style your synthetic wig, you can use Flexi rods and other heatless tools to produce massive, bouncy curls.
Finding the best front lace wigs & hair extensions for yourself can be a task, but D' haute is here to help you. D' haute has the best women's hair bundles and hair extensions for women.
---